I also do a little bit of Product Management on the side, and for one such assignment, had travelled along with a colleague for a couple of days of brainstorming and ideation. We did have access to decent-speed-internet so my colleague's check-ins happened like they would on a regular day anyway!
Got me thinking that our locations would amazing for teams to head to head to for a week to ideate, collaborate, or even for creative folks to spend 4-5 days at all by themselves. There's way fewer distractions, no commutes, you feel fresher, and can come up with some seriously new and different ideas while there.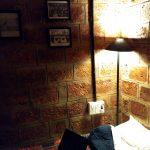 And I was not alone – someone had thought of this independently and came over for those 5 days to Chettimani, Coorg. Thanks to JioFi, it was almost like a regular workday for her and she could collaborate with teams in Europe and Japan. And not only got a lot of good work done, ideas hashed out, but also played with the pups, spent time around the farm, and even did a morning's trek up Kopatti and back!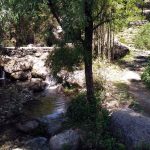 So we're opening up the idea of Workations!
We'd love for you to take a Workation. Let us know if you want to plan this for yourself, or for a small team (3-5 people max) over a whole week – and we'll set it up for you. We usually discourage folks from staying connected and using devices at Linger, but for Workations we'll throw in use of a Reliance JioFi device with some limited data as well 🙂
Want to go brainstorm and come back with some inspiration?
Let us know at stay@linger.in